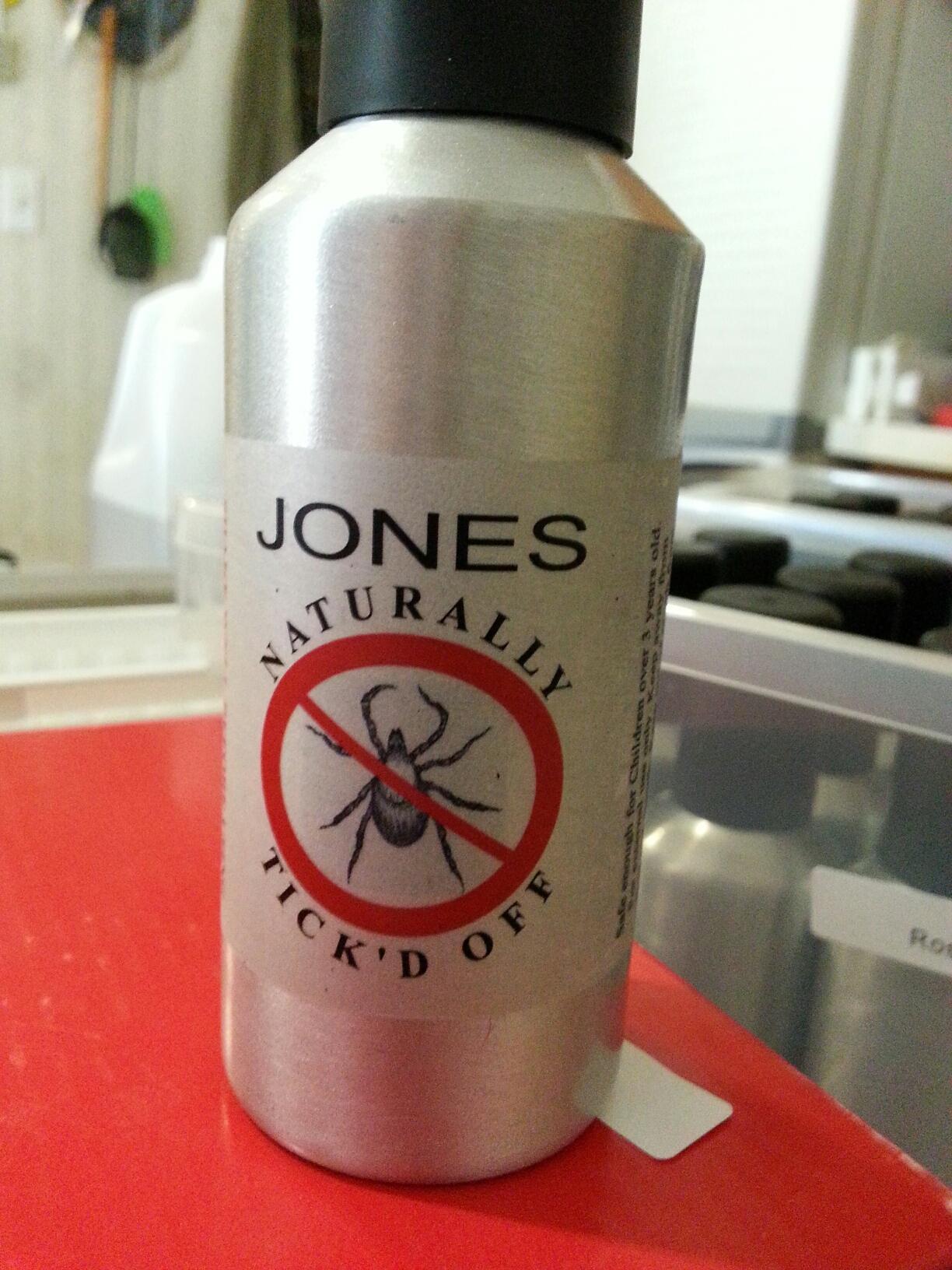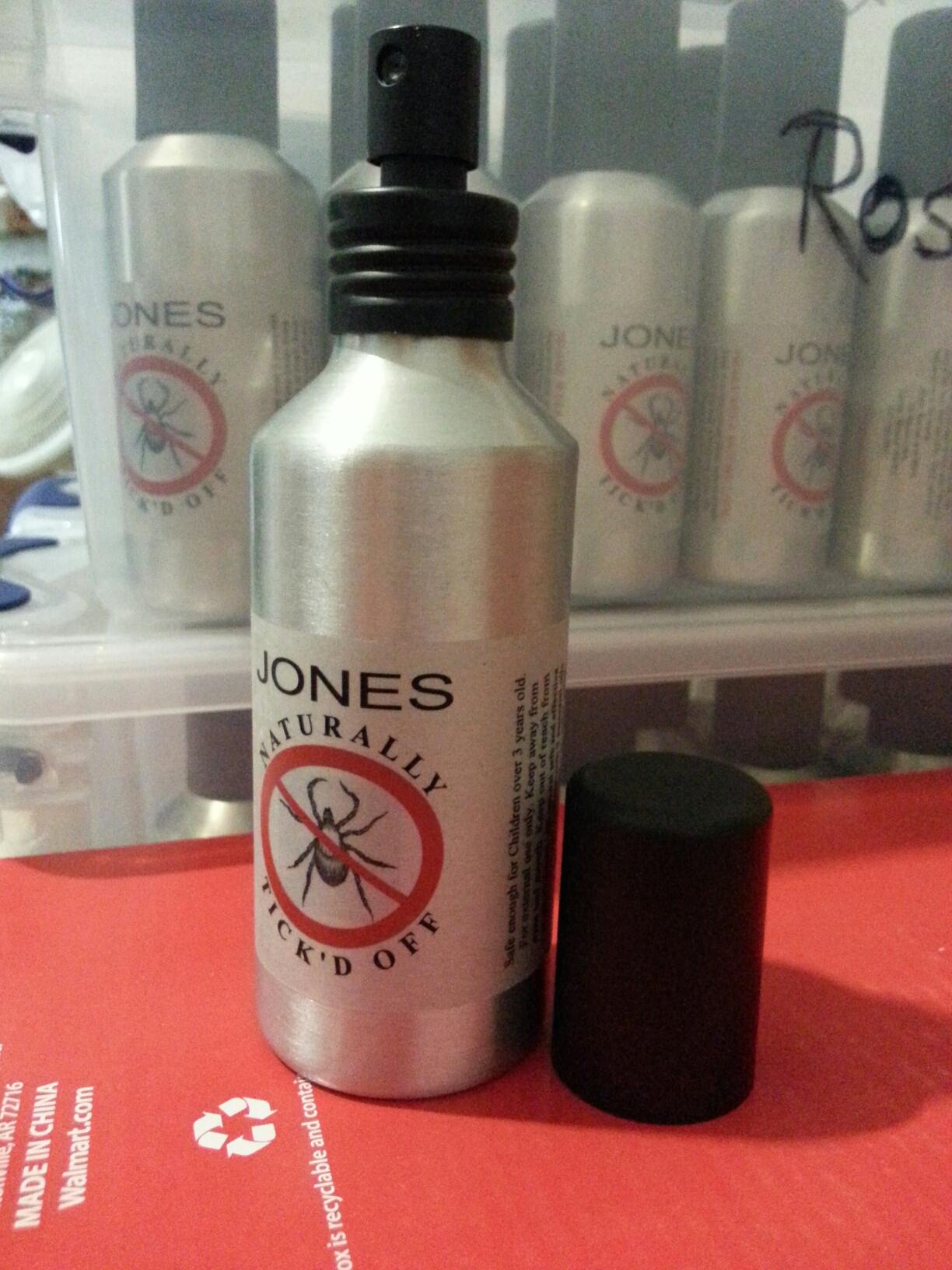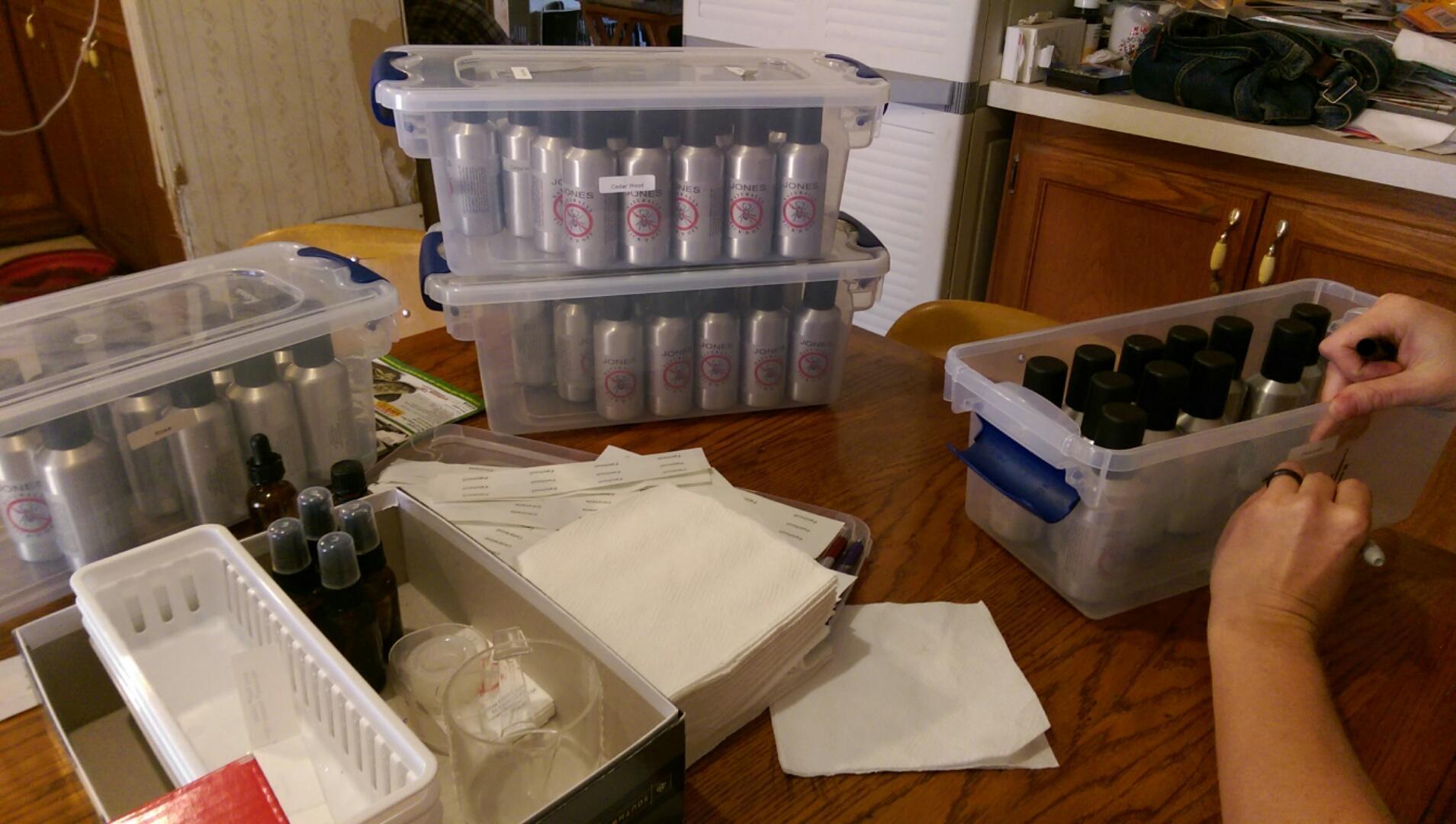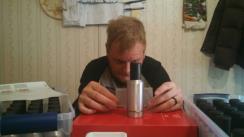 JONES NATURALLY TICK-D OFF

Made with 9 100% oils derived from plants that helps repel ticks and insects for Humans and Pets. These are the same oils that our ancestors used for bug repellent before all the chemical repellents came on the market. Safe to use.

Developed by the Jones Family. We are hunters, trappers and outdoors family. It protects us from ticks (we live in the bulls eye for Lyme Disease). Each and every bottle is filled one bottle at a time.

4 oz Aluminum bottles with spray pump Shipped $16.00 (shipping and handling included). Picked up $12.50.

Scents: Cedar Wood (for the hunter), Patchouli (earthy scent for hunters). Rose and Citronella for hunters and back yards. Refills $8.00.

Place your orders today.

To Order we need your name, mailing address, city, state and zip. Phone number and email address is very helpful. We need to know what scent you want. Send Check (oders held 1 week for check to clear) or Money Order to:

Jack Jones

53 Squire Ln.

Tunas, MO. 65764

Any questions call 417-752-3601 or email to jonesknitehunt@gmail.com with Subject as Tick'd Off.