Jeanne Shamblin from Michigan wrote: Well I finally got a doe that Missy had the chance to track. It wasn't a very difficult track for her. I made a good hit and the doe only went a short distance, none the less this is Missy's first real track. When we let Max track the doe after Missy, she wouldn't let him anywhere near it, she kept getting after him. She wouldn't let me even pet her while she was by the deer, she was afraid I was going to take it from her I think. And this was her PRIZE!!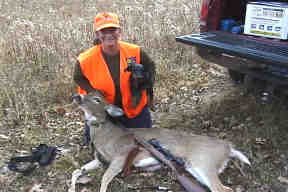 Went out rabbit hunting. We had a great time  It only took Missy a short time before she realized what she was suppose to be hunting. It was absolutly fantastic to hear her open up when she was on a rabbit. At the end of the day we had our limit of rabbits and 2 bonus squirrels. Here is a picture of Missy and 6 rabbits that were shot at the last spot we hunted.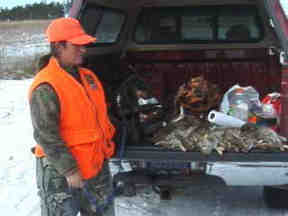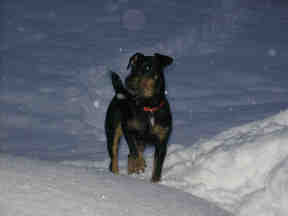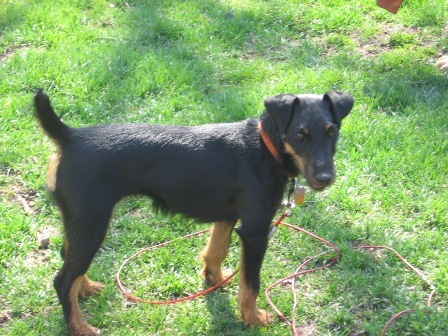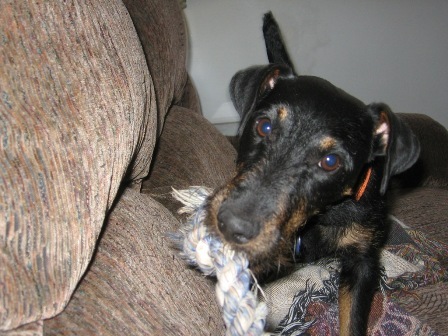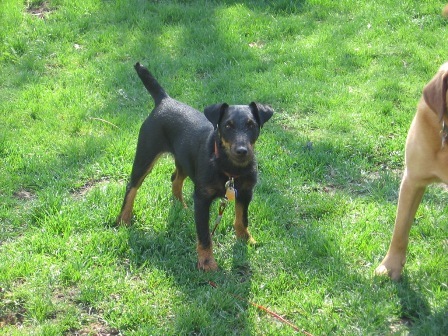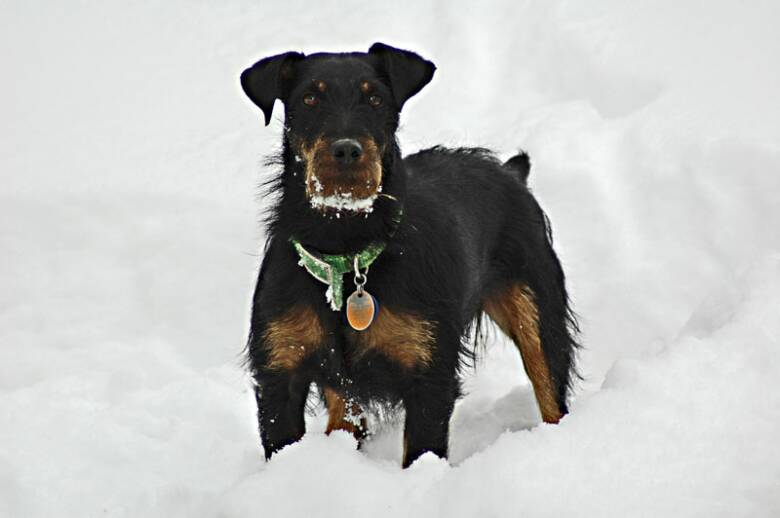 You can't tell by the picture but she is on top of our garage roof. Our neighbor always gives her a treat when they see her. They took these pictures and told me her whole face was full of snow, but by the time they got the camera she had shaken some of it off.

"Missy v.d. Jones KniteHunt" a Jackie and John female